Eco-Friendly Odor
&

Germ Control
For homes that need it all, the Trifecta Air Purifier is the answer. From the flu virus to allergens and odors that hang around like an unwanted guest, the Trifecta is a top of the line piece of equipment that neutralizes odors and transforms airborne contaminants into harmless components that naturally occur in the air.
The Trifecta Air Purifier uses a powerful combination of activated-carbon, UV light, and an advanced photocatalytic oxidation process to disinfect circulating HVAC air while capturing and breaking down molecules of toxic VOCs, common household odors, and allergens. Best of all, this is all done without harmful chemicals, perfumes, or ozone.
How can I improve indoor air quality naturally in my Milwaukee area home?
You can improve the indoor air quality in your home in a few simple and natural ways:
Vacuum regularly and keep floors clean to get a handle on allergens that can track in.
For any furniture that you purchase, make sure it has not been made with wood treated by formaldehyde and assembled with
glues that are toxic.
Use low or zero VOC (Volatile Organic Compounds) indoor house paint or other products.
Keep humidity at around 45%. To keep tabs you can buy a hygrometer.
Purchase products without fragrances.
Avoid aerosol sprays.
Get house plants that help purify the air.
Use beeswax candles that do not contain paraffin.
Another option is to install the Trifecta Air Purifier. It is eco-friendly and effective in purifying the air in your home. Pure Indoor Air also offers a variety of products that help clean the air in an environmentally friendly way.
For more information or to have the indoor air quality in your home tested, contact Pure Indoor Air today.
Is the air quality in my Milwaukee home making me sick?
Poor air quality has been linked to health problems affecting people around the world. One way you can tell if your home is making you ill is to leave for a while. If your symptoms ease up while you are breathing air from a different location, most likely the air you are breathing at home is making you sick. However, the EPA advises that effects from indoor air pollutants may happen either soon after exposure or possibly years later, which is why it is advisable to test your home regardless.
Some symptoms associated with bad air quality in your Milwaukee area home can include:
Fatigue
Headaches
Nausea
Difficulty Breathing
Dry, Itchy Eyes, Skin, Nose & Throat
Dizziness
Hypersensitivity to Allergens
Coughing & Sneezing
Pure Indoor Air offers an Indoor Air Quality audit that can help determine what could be causing you to feel sick in your home. Contact us today to learn more.
How does UV light help protect against viruses & germs in my Milwaukee area home?
UV light technology works to protect your Milwaukee home against viruses and germs by mimicking the natural disinfectant components of sunlight. As your home's air is forced through the purification system, it passes through the UV light. The light's powerful waves will destroy the molecular bonds that hold together the DNA of mold, bacteria and viruses, inactivating them and leaving them harmless. The air is then circulated back into your house, clean and free of viruses and germs.
The Key Ingredients to Healthier Indoor Air
Activated-Carbon
Activated-carbon (also called activated charcoal,) is a form of carbon that has been "activated" to make it extremely porous, is great for absorbing a range of odors, especially those caused by pets.
The Trifecta Air Purifier uses not one, not two, but three specially treated activated-carbon modules to clean the air. Each filter block is infused with titanium dioxide (TiO2) and silver (Ag) blend, that when powered by UV light, captures VOC odors and other organics and breaks them down into harmless components composed of mostly water vapor and CO2. These harmless components are then released back into the air, which effectively recharges the activated carbon.
Ultraviolet Light
UV is a component of sunlight and also a well-known disinfectant, used since the 1930s in hospitals, pharmacy and food industries as well as water treatment. The Trifecta Air Purifier uses UV light to kill millions of airborne bacteria and viruses (including the flu virus). As an eco-friendly favority, it leaves no by-products and uses no chemicals. It simply inactivates microscopic organisms, rendering them harmless.
Photocatalytic Oxidation
The entire process in which the Trifecta Air Purifier converts harmful contaminants into simplified molecules made up of mostly water vapor and CO2 is referred to as the photocatalytic oxidation process.
Photocatalytic oxidation process begins by breaking up harmful chemicals known as VOCs, which are the source of most household odors. Odor reduction is initiated when titanium dioxide inside the carbon panels is exposed to the UV light. Contaminants like bacteria and viruses are broken down when they react with short lived ions called hydroxyl radicals, which are created in the PCO reaction. The remaining components are converted into harmless molecules made of mostly water vapor and CO2, resulting in odor-free and healthier air.
Call (414) 296-6336, or submit the form to the right for more information.
Proudly serving Wisconsin with products made exclusively in the United States.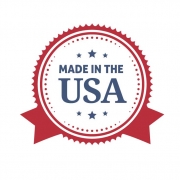 Schedule your installation and start destroying viruses, bacteria and odors!
For immediate assistance, please call or text 414-296-6336.
Headquarters
W134 N5368 Campbell Drive, Suite 101
Menomonee Falls, WI
53051
Hours of Operation
Monday through Friday:
8am to 5pm
Saturday and Sunday:
8am to 4pm