Healthy Air Begins with Air Duct Cleaning
Your heating and air conditioning system circulates the air inside your home 5-7 times a day. Which means the funk and gunk that's built up in your air ducts also moves through your home 5-7 a day.  But look, life happens.  Bowser can't help his flaky dander any more than your toddler can help dropping those hot dog chunks down the vent…2 years ago.
The point is, the funk and gunk of everyday living leaves you with layers of allergens, vermin droppings, dust & hair, dead skin flakes and pet dander. The good news is, you can breathe better and get rid of lingering odors in just hours with professional air duct cleaning. Because even the best air purifiers and deodorizers don't have a chance without clean air ducts.
Questions About Your Air Ducts
How often should you get your air ducts cleaned?
You should get your air ducts cleaned every 3-5 years for best results.
You can get a free estimate on duct cleaning if you contact Pure Indoor Air online or call us at 262-735-5548.
Is cleaning air ducts worth it?
Yes, cleaning air ducts is worth it If you are looking to:
Alleviate allergies and/or asthma.
Improve your HVAC system function.
Reduce overall dust in your home.
Get a free duct cleaning estimate with no strings attached by calling 262-735-5548.
How much does it cost to get air ducts cleaned?
Most homes are going to cost between $450-$800. The size of your home and the number of ducts it has are going to factor in heavily to this price.  Watch our "How much does duct cleaning cost?" video for more details.
You can see how much it costs to get your air ducts cleaned for free by calling Pure Indoor Air: [tel:262-735-5548] or by filling out our online form.
Download our Free Duct Cleaning Whitepaper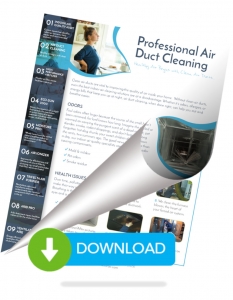 This free download includes all the information needed to make an informed decision about professional air duct cleaning services. Choosing the right duct cleaning company makes the world of difference in the results you can expect to see.  From equipment to our duct cleaning process itself, this download will help you know what to look for to get professional results.
Learn more about important things like:
Types of Equipment & Tools
Duct Cleaning Process
NADCA Certification
Benefits of Duct Cleaning
In addition to our informational whitepaper, watch our duct cleaning video to see us in action.
Signs You Need Duct Cleaning
Like a rock band on a world tour, dirty air ducts can be expensive, loud, dirty, and smelly. So unless you have a rock band living in your basement, the warning signs are a good indicator you should be on the hunt for a reputable air duct cleaning company.
You're constantly dusting your home
Lingering, foul odors
Dirt/dust on registers and vents
Frequent furnace filter changing
Mold/mildew in your HVAC system
Climbing HVAC costs
Allergy/Asthma irritation
You have many pets that shed
While warning signs are helpful clues, the best way to determine the need for air duct cleaning is by measuring the level of particulates in your air, which can be done with a home air quality test.
How to Choose A Professional Duct Cleaning Company in the Milwaukee Area
Hiring a professional duct cleaning company in SE Wisconsin can be tricky because not every company that offers air duct cleaning is truly certified or equipped to do so. The wrong equipment or an non-certified operator can not only dent your wallet, it can damage your entire HVAC system.
A reputable air duct cleaning company:
Uses commercial grade truck mounted equipment
Is certified by The National Air Duct Cleaning Association
Tells you the final price before your service
Provides before and after pictures
With Pure Indoor Air, you'll have the peace of mind knowing that your air ducts are being professionally cleaned by a NADCA certified company that uses only commercial grade duct cleaning equipment and is operated by highly trained indoor air quality technicians.
For more information, download our whitepaper, call (414) 296-6336, or submit the form to the right.
PROUDLY SERVING WISCONSIN WITH PRODUCTS MADE EXCLUSIVELY IN THE UNITED STATES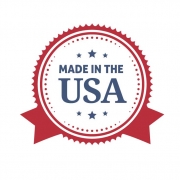 Start Breathing Cleaner Air. Schedule Your Duct Cleaning Today!
For immediate assistance, please call or text 414-296-6336.
Headquarters
W134 N5368 Campbell Drive, Suite 101
Menomonee Falls, WI
53051
Hours of Operation
Monday through Friday:
8am to 5pm
Saturday and Sunday:
8am to 4pm