A Dry Basement Means Healthy Indoor Air for the Whole Home
Here in Wisconsin, most basements are connected to the rest of the home through ductwork. So when there are moisture problems down low, it effects the rest of the home. Things like clamminess, wood rot, and asthma/allergy flare ups become topics of concern. The problem is that without the right equipment, removing excess humidity can be inconvenient, messy, ineffective, and costly. The ideal relative humidity level indoors should hover around 45%; anything over 50% is too moist and should be lowered to avoid the problems associated with disproportionately humid air.
The Arid Pro automatically monitors and removes moistures from the air when necessary. It works with or without ducted HVAC systems and despite its basement location, removes up to 12 gallons of water per day. Homeowners in Wisconsin benefit most from the Arid Pro during the warmer months when the air is naturally more humid.
How do you know if your house has too much moisture?
If your house has too much moisture, here are some of the signs:
A build up of condensation on a window or fog on the glass.
Moldy areas on the ceiling or in the corners of a room.
A musty smell in the air.
At Pure Indoor Air, we can determine the moisture level in your home and what solution would work best to correct it. Contact us today for more information.
How do you get rid of moisture in the house?
Some simple steps to help get rid of moisture in the house are as follows:
Maintain your AC so that it runs smoothly and efficiently – When an air conditioner is functioning well, it will remove moisture from the air.
Keep your home well ventilated – When there is little to no airflow moisture will settle and create mold or mildew. Moving air around your house will help control moisture levels.
Air dry clothes outside – Leaving clothing or fabric indoors to dry will increase moisture levels.
Keep shower curtains stretched – Stretching out your shower curtain after taking a shower allows it to dry more quickly.
If you are still having issues with moisture in your home, you may want to consider using a dehumidifier. Pure Indoor Air can help with any questions you may have on different dehumidifying options. Contact us today!
How do I fix high humidity in my house?
To fix high humidity in your home, we recommend installing a dehumidifier. One of the best on the market is the Arid Pro dehumidifier. This device can either be used as a stand-alone unit or connected to your HVAC. An Arid Pro is an ideal option as it both:
Effectively removes moisture from the air.
Has a humidity sensor allowing you to "set it and forget it."
At Pure Indoor Air, we are proud to offer quality Arid Pro dehumidifying products at affordable prices. Contact us now for more information.
Signs of Excess Indoor Moisture
When the relative humidity in your home gets above 50%, the signs are hard to miss.
Your Health & Comfort are Compromised
When indoor air is too moist, it accelerates the growth and spread of mold, mildew, fungi, bacteria, and viruses that cause illnesses and asthma/allergy flare ups. And because humid air feels warmer, it can make the air inside your home feel hot and muggy.
Allergies/Asthma
Colds/flu
Viruses/bacteria
Feels muggy, hot, & uncomfortable
Musty odors
Climbing Energy Bills
Just as dry air feels cooler, humid air feels warmer and can leave you feeling hot and uncomfortable. In response, many homeowners make the mistake of turning up their air conditioning (and the bill) when it's the humidity level that really needs to be reduced. If your cooling bills are climbing, it could be a sign that its being taxed.
Damage to Home and Furnishings
Homeowners spend over $420 billion on home improvements, much of which can easily be damaged by excess moisture in the air. When the humidity level indoor rises above 50%, it can damage your home's furnishings, structure, and mechanical systems. As condensation forms on toilet tanks, water pipes, HVAC systems, and other mechanical objects, it can cause rust or fungus, and lead to failed parts and mechanisms. Failed parts can prevent proper operation and may mean costly repairs.
Musty odors
Wood rot
Moldy carpet
Rust/fungus on mechanicals
Soggy drywall/peeling paint
Call (414) 296-6336, or submit the form to the right for more information.
Proudly serving Wisconsin with products made exclusively in the United States.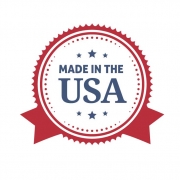 Enjoy a more comfortable home! Schedule your installation today.
For immediate assistance, please call or text 414-296-6336.
Headquarters
W134 N5368 Campbell Drive, Suite 101
Menomonee Falls, WI
53051
Hours of Operation
Monday through Friday:
8am to 5pm
Saturday and Sunday:
8am to 4pm